Meet The Off Leash K9 Team
Abby Hoxha - Head Trainer
Abby Hoxha is the Head Trainer for the Tampa Metro area. A graduate of the National K-9 Learning Center in Columbus, Ohio she has also completed training at the Off Leash K9 Headquarters Training Academy in Woodbridge, Virginia. She is an honors graduate of Old Dominion University with a Bachelors in Sociology and Criminal Justice. A four time letter winner of the ODU Varsity Women's Swim and Dive team, she was the team captain in 2014. Abby has studied and employed a wide range of methods and techniques. With this experience and strong foundation, she focuses on an approach to training that takes every dog's unique temperament and behavior patterns into consideration.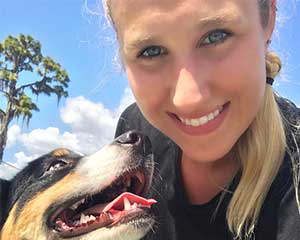 Erinn has been training dogs throughout the United States since 2013. She has trained them for general basic obedience, therapy, emotional support, apprehension, narcotics, and diabetic alert. In July 2017, Erinn earned an AKC Canine Good Citizen evaluator certification. She is a graduate of the Off-Leash K9 Training headquarters academy.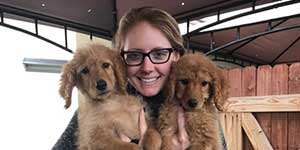 Amanda DeLaRosa - Trainer
Amanda DeLaRosa recently moved to the warmer climate of Florida to join the Tampa team from Louisville, KY where she was the head trainer. She has a bachelor's degree in Animal Sciences from Purdue University and was a teaching assistant covering such classes as Principles of Animal Nutrition and obedience courses. She has also worked at Springhurst Animal hospital, PetSmart, and was an Assistant Zookeeper at the Fort Wayne Children's Zoo. She is a graduate of the Off Leash K9 Training Academy in Woodbridge, Virginia.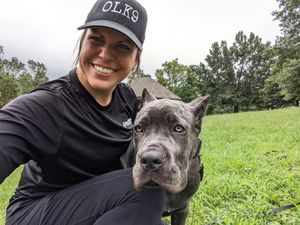 do you have questions for us?
Or Call us for a free consultation today!