Off-Leash K9 Dog Training Tampa Bay
Off Leash K9 Training is one of the most reputable dog training businesses in the nation. We are known for bringing precision obedience to household dogs, 100% off-leash.
Off Leash K9 Training specializes in training methods originally used by the military and law enforcement agencies. These techniques will turn your dog in to a well behaved member of society. Some of what we do is for the dogs and another part is for the owners. We help you to be a better handler and owner for your canine. The result is increased bonding and trust with your dog. All of our lessons are private, customized sessions that allow us to address your specific concerns.
Off Leash K9 Training believes that 98% of all dogs can be trained to have amazing obedience: regardless of breed, size, shape, or age!
MEET THE TRAINERS:
Meet Abby Hoxha:
Abby Hoxha is the Head Trainer for the Tampa Metro area. A graduate of the National K-9 Learning Center in Columbus, Ohio she has also completed training at the Off Leash K9 Headquarters Training Academy in Woodbridge, Virginia.  She is an honors  graduate of Old Dominion University with a Bachelors in Sociology and Criminal Justice.  A four time letter winner of the ODU Varsity Women's Swim and Dive team, she was the team captain in 2014.
Abby has studied and employed a wide range of methods and techniques. With this experience and strong foundation, she focuses on an approach to training that takes every dog's unique temperament and behavior patterns into consideration.
Ernie Diez
Dog Training Tampa
Dan is the owner of Off Leash K9 Training, Sarasota, FL. He graduated from Marshall University with an undergraduate in Business Administration.
Dan began his experience with Off Leash K9 Training as a client in 2009. After trying various trainers for his German Shepherds (Maximus and Athena), he was still not happy with the results and began to attend training sessions with Nick White at the Off Leash K9 Training headquarters in Woodbridge, Virginia. After seeing the dramatic results, Dan began referring dogs to Nick and Off Leash whenever possible.
OLK9 uses marker training, but we specialize in e-collar training to gain amazing obedience from your dog. There are a bunch of major misconceptions with e-collar training (see FAQ). E-collar training is more about using a ball as a reward, than it is about using the e-collar.
Off-Leash K9 Training is comprised of off leash dog trainers with experience and training ranging from the US Marine Corps, DOD, US Secret Service, and private sector experience! We guarantee 100% Obedience, 100% Off-Leash! Your dog will be trained to have the same level of obedience as most police/military working dogs!
What we enjoy most is seeing dogs that have spent their whole life on a leash, now being 100% Off-Leash and obedient! We thrive off of seeing the joy in both the dogs' and the owners' face when they have mastered a new command without the restriction of a leash.
Are You Ready?

Book Appointment
What we enjoy most is seeing dogs that have spent their whole life on a leash, now being 100% Off-Leash and obedient! We thrive off of seeing the joy in both the dogs' and the owners' face when they have mastered a new command without the restriction of a leash.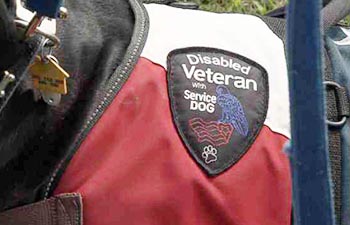 Offleash K9 also offers certified service dog or certified therapy dog classes! If your dog has the drive and disposition, he/she can be trained to assist you in your daily life.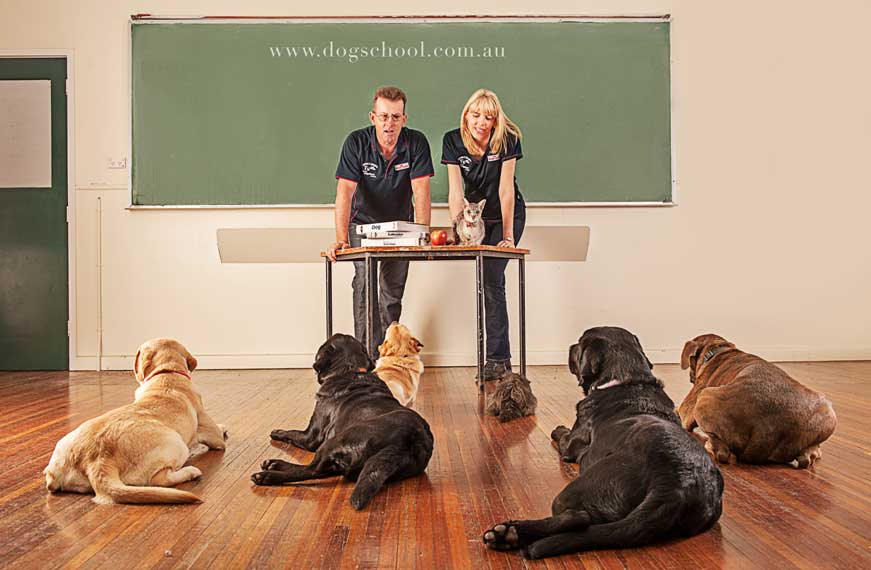 When you want your dog to have a high level of obedience and/or fix specific behavioral issues, contact Offleash K9. Our dog trainers will train your dog to be obedient off leash at home and out and about.
What Do Our Clients Say?
WE LOVE CLIENT'S SMILE!
I am so happy with how well the board and train program worked. My German Sheppard Cali pulled and barked at dogs before and now she listens so well and walks by my side even without a leash. Nathan was her trainer and really perfected all of her commands. I can not say enough great things about him and this company! I definitely will recommend to family and friends!
Sam Wisnom
I am so happy & excited with the results from the 2 week train & board program with my pup Ringo. Beth was my trainer & she is awesome! She is very knowledgeable & very quick to pick up on why your dog is exhibiting certain behaviors. Before his training, Ringo was extremely misbehaved, lunging, pulling on the leash, barking at everything, biting, etc. Now, he is controlled, well-mannered & listens to my commands! Thank you so much to Off Leash K9 training program & most importantly to Beth, for giving me back an awesome, well mannered dog! Many, many thanks!!!
Erin Bolen
I can't say enough about this place. They are very knowledgeable. Bethany is an amazing trainer and I also had the pleasure of working with Dan on a lesson. If you do what they say, it will work. When I first got my 2 year old German Shepherd I couldn't even walk him on a leash. He paced constantly and I thought I made a mistake by getting him, but I gave the program a try. He is still a work in progress but I can take him anywhere now OFF leash. It's amazing!!! I watched my dog go from scared and neurotic to confident and happy.
April Turner Simmons