days
hours
minutes
seconds
days
hours
minutes
seconds
Our Lowest Prices Of The Year!
Limited Time and Limited Spots Available
4 private, one-hour classes

Trained on 5 Basic Commands (come, sit, place, down, heel)

Dog will perform all 5 commands outside, off-leash, & w/ distractions

Great option for an involved owner
Because our booking calendars can fill up quickly, we have to limit the number of spots we can sell at these prices. If you'd like to enjoy these savings, PLEASE purchase early so you are able to get into our schedule!
Dog is Boarded for 14 Days w/ Certified Trainer




Total of 6 Commands (come, sit, place, heel, down, and down from a distance)

Dog will perform commands outside, off-leash and with multiple distractions!

Daily photo and video updates

THOUSANDS of Before/After Videos

Unlimited refresher training sessions for life

100% Guarantee
8 one-hour classes

Trained on 5 Basic Commands (come, sit, place, down, heel)

4 Advanced Obedience Commands

Great option for an involved owner
**Cannot Be Combined With Other Discounts/Specials**
Are you ready to get the obedient dog of your dreams, but still have questions? Hit Us Up Today!
If you are looking for the best, world-renowned, and most experienced dog trainers in the country, contact Off Leash K9 Training. You do not have to be a star to get the star treatment and the proper dog training your pup needs.

We Specialize in "Everyday Superstars" But Our Reputation Has Reached Celebrities All Over The World!
Read What Just A Few Of Our THOUSANDS Of Happy Customers Have To Say
Ernie is top notch! My pup did the 2 wk board and train... very worth every penny. Ernie sent frequent updates to show progress and answered any and all of my questions. The results were phenomenal. Choose Ernie and you won't regret it!
Michelle W. | Verified Google Review

Abby and Off Leash are amazing! We sent our dog to her over two years ago now and can honestly say the training stuck! He listens to commands and can be completely off leash without us having to worry! Abby sent daily pictures and communicated with us to tell us how he was doing. When we get another dog they will definitely be going to Abby!
Matt W. | Verified Google Review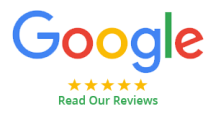 Ernie was awesome, very informative and helpful during our basic obedience training sessions. The training definitely created a better relationship between me and my dog Diesel.
A MUST for anyone that is not well experienced in obedience or having a dog in general.
However, it doesn't matter how much training, YOU have to put in the work and time with your dog to get the optimal result!
Binh H.. | Verified Google Review

Amazing. I dropped off my 9 mo pit bull mix with Ernie for the two week board and train. Ernie answered all my questions and put my mind at ease leaving my boy with a stranger, he seems to really love what he does and is obviously great at it. He kept us updated throughout and was available anytime we wanted to check in on our pup. I am ecstatic I can walk and spend time outdoors sans leash or if required to have a leash, he walks without the slightest tug. He learned come, down, off, heel and sit. He came back the same sweet boy but with manners, and I have to say he seems to enjoy the structure in his life as much as we do! Thanks Ernie!
Kimberly K. | Verified Google Review

Abbey was wonderful! She read our dogs personality perfectly. He is so stubborn! The difference in before and after is huge. Home three days and almost perfectly behaved. Definitely worth the expense! I recommend it to everyone!
Karen A. | Verified Google Review

Abby has done a wonderful job and really knows her stuff. She worked very well with our challenging dog and took the time to explain the techniques. Abby was very professional and informative, providing daily updates on the progress and successes. I would highly recommend her services.
Jeff V. | Verified Google Review

© 2019 Off Leash K9 Training, LLC. All rights reserved.